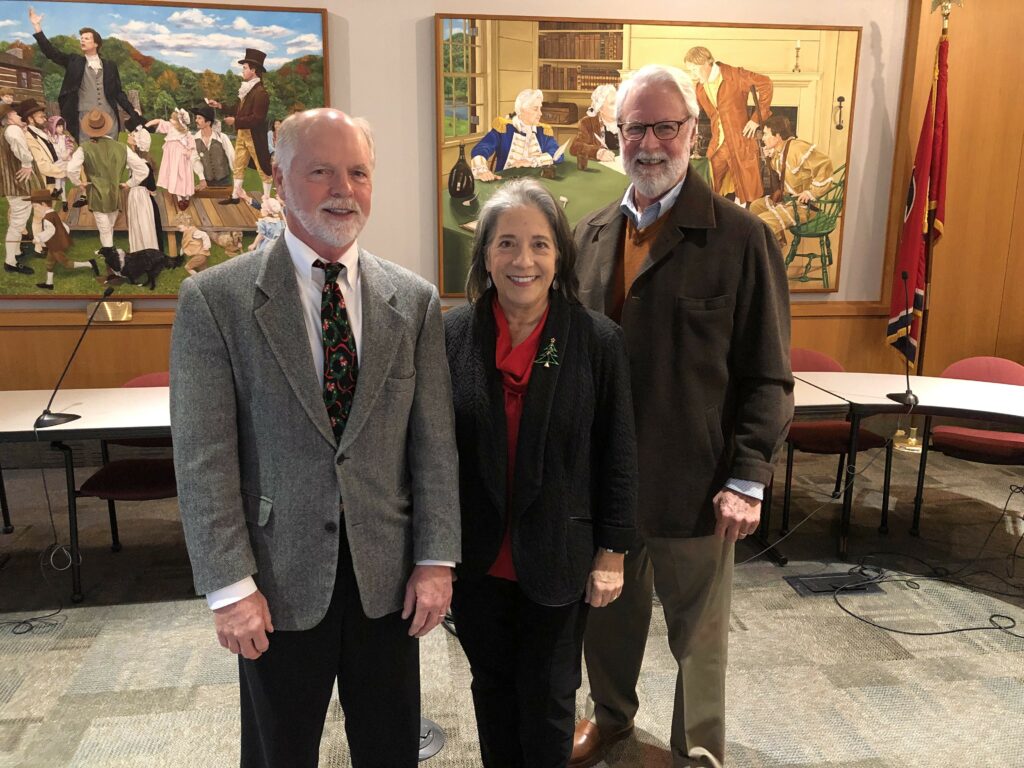 TPO Director Jeff Welch, former Mayor Madeline Rogero, former Vice Mayor Finbarr Saunders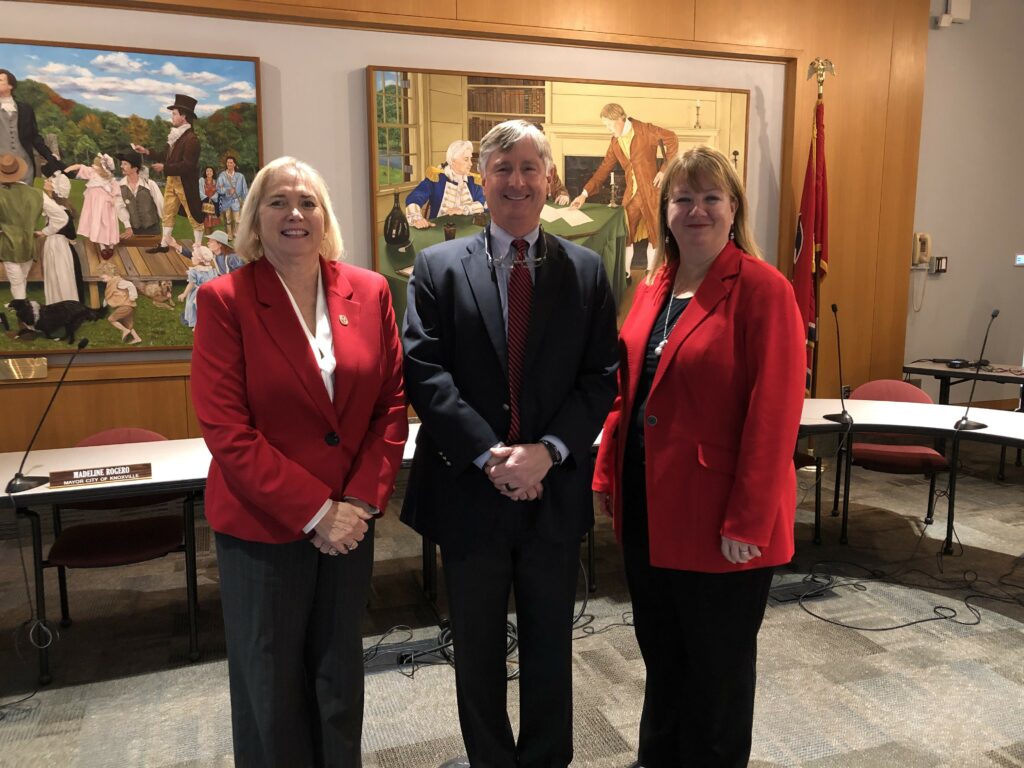 Senator Becky Duncan Massey, TDOT Commissioner Clay Bright, FHWA Division Administrator Pamela Kordenbrock
At the TPO Executive Board Meeting, held on December 18, 2019, several noteworthy people were in attendance. This meeting was the last that City of Knoxville Mayor Madeline Rogero and Vice Mayor Finbarr Saunders attended. Their positions are term-limited, and they were replaced with incoming Mayor Indya Kincannon and Vice Mayor Gwen McKenzie of Knoxville as of Saturday, December 21.
Rogero and Saunders have been active members of the Executive Board, participating alongside other city and county mayors and representatives from neighboring jurisdictions over the past eight years. We will miss their expertise and positive influence on our region, but wish each of them well in whatever comes next!
Also in attendance at the meeting were Pamela Kordenbrock, Division Administrator for the Tennessee Division of the Federal Highway Administration (FHWA), Clay Bright, Commissioner of the Tennessee Department of Transportation (TDOT), and State Senator Becky Duncan Massey. The three are not normally in attendance at these meetings, but their presence and participation were well received. Their comments reflected the willingness of FHWA, TDOT, and state representatives to collaborate with local leaders to determine priorities for the Knoxville region. It also shows that these groups understand the importance of local knowledge in planning processes. We appreciate the time they committed to the board meeting and hope they'll continue the dialogue and participation with our region.